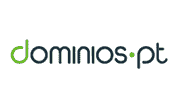 Coupon Details
Hurry, grab your favorite products from your favorite brands at Dominios.pt deals now! Great choices. SiteLook Plans Starting from €1.95/month on Dominios.pt
Upto:
– Full protection for your site
– Daily malware scan
– Upto 500 Pages
– Continuous vulnerability checking
– Automatic malware removal
– Network Delivery
– Dynamic Content Verification
– Web Application Firewall
– Advantages: Covers the entire spectrum of security with a scan to your site and protects you from all forms of
hacking.