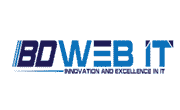 Currently 9 Active discount code
August 2019: Click and this deal from BDWebit. Use BDWebit promo code to save money or you have to cry later. Save 20% OFF For Anything at BDWebit.com...
August 2019: Use BDWebit best promo codes and be on your way to great decision. BDWebit - best place to grab big deals and save money. Save 10% Off on VPS Hosting at BDWebit.com Slice 2 Plan: - 2 GB Guaranteed RAM - 50 GB Disk Storage - 200 GB Bandwidth - 1 Core vCPU - 1 IPv4 - OpenVZ Virtualization - 100% Uptime GuaranteeSlice 4 Plan: - Guaranteed RAM 4 GB - Disk Storage 100 GB - Bandwidth 4......
August 2019: Awesome deals at BDWebit for who apply BDWebit promotions. Starting from $149/mo on Dedicated Server packages at BDWebit.com Upto: - Intel Xeon E5-2620 2x Six-Core - 250GB SATA HDD - 8GB RAM - 10TB Bandwidth - 100mbps Network Uplinks - 5 Vlan Ips (/29)...
August 2019: Make your purchase now and save big at BDWebit with this BDWebit deals. You will be shocked by what you receive from our BDWebit promotions. Starting from $1.25/mo on Shared Web Hosting Hosting plans at BDWebit.com STARTER plan just $1.25/mo: - Disk Storage 2GB - Monthly Bandwidth 20GB - Sub Domains Unlimited - MySQL Database Unlimited - POP3 Email Account Unlimited - FTP Account Unlimit......
August 2019: Shopping and using our BDWebit promotions to be shocked by huge save. Prices may vary daily. Reseller Hosting Starting from $10/month on BDWebit.com STARTER Plan just $10/mo: - Disk Storage 20GB - Monthly Bandwidth 300GB - Cpanel Account Unlimited - Free Private Name Server - Whitelabel Server & rDNS - Overselling Enabled - Free WebSite Transfer - Free SSL Certificates Certificate - F......
August 2019: Use BDWebit promotions, select your favorite items and save more at BDWebit. Start Email Marketing from just $15/month on BDWebit.com SMTP 5 Plan: - 5k mail sending per day - POP3 and IMAP support - Free webmail access - We provide full smtp configuration (server, port, username, password, enable ssl) - Can work with any mail sending software - Low cost and effective smtp server - Free......
August 2019: Don't miss this chance to save money with BDWebit deals. Apply BDWebit promotions to purchase items with reasonable prices. Linux VPS Hosting and Windows VPS Hosting Starting from $12/month on BDWebit.com...
August 2019: Before this great sale ends. Shopping at BDWebit & saving money with BDWebit promotions. Smart Dedicated Servers Starting from $39/month on BDWebit.com Upto: - Intel Xeon E3-1240v3 - 4 x 3.4GHz - 200GB SSD - 16GB RAM - 10TB Bandwidth - 1Gbps Port - 5 IPs...
Unreliable Coupons
Currently 0 unreliable coupons
Get free BDWebIT coupons and Promo Codes to save up to 60% Off and Smart Dedicated Servers Starting from $39/mo